SOUL SCHOOL: A SHAMANIC MYSTERY SCHOOL
Basic Soul School - The Four Directions
Advanced Soul School - The Center
There are two rules of the road when you are traveling on a journey of personal transformation:
RULE #1: Know Thyself. –Ancient Greek Philosophy
RULE #2: To thine own self be true. –Shakespeare, Hamlet
The only thing we can take with us out of this lifetime is the knowledge and wisdom that our soul acquires. So any gain we make in knowing ourselves will stay with us.
Can you answer this series of questions associated with self-knowledge?
Who am I?

Where do I come from?

Where am I going?

What is my purpose?

What are my gifts?
I have created a curriculum to help you discover answers to these questions and put it in a structure. Soul School: A Shamanic Mystery School is designed to be your Wheel to Fortune. In Soul School, you will complete the 4 steps to finding your authentic Self and then empowering that Self:
1. Know Yourself:

Discover who you are.

Learn all you can about yourself.

Trawl your subconscious for hidden memories.

Heal past pain and trauma.

3. Be Yourself:

2. Love Yourself:

4.Share Yourself:

Discover your inner prizes.

Share your gifts with the Universe.

Shine your Light.

Be of service to others.
Each one of us is a prize from the Universe to our Self and from our Self to the Universe. Each one of us has a unique gift to give. By increasing self-love and improving self-respect, your energetic vibration increases to a level that allows you to manifest your heart's desires with ease.
What we see when we look in the mirror is what the world reflects back to us. We get what we believe we deserve. When we believe we are not good enough or deserve what we want, we block the flow of abundance, prosperity, and love. The more we love ourselves the more of our dreams we can manifest.
Soul School is a journey of personal transformation that clears past wounds to create the world you always desired. It helps you to develop the gifts that are unique to you so that you can activate them at their fullest power. Soul School assists you in healing old wounds, canceling outdated vows and contracts, and creating a luminous energy body.
You may be seeking that treasure chest full of Peace, Empowerment, Energy, Health, Creativity, Prosperity, Spirituality, and Love. However, through your journey around the wheel in Soul School, you will find that you are the treasure in the chest!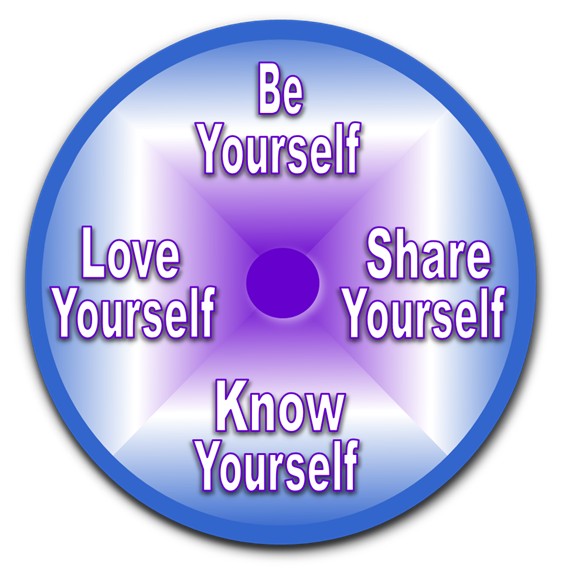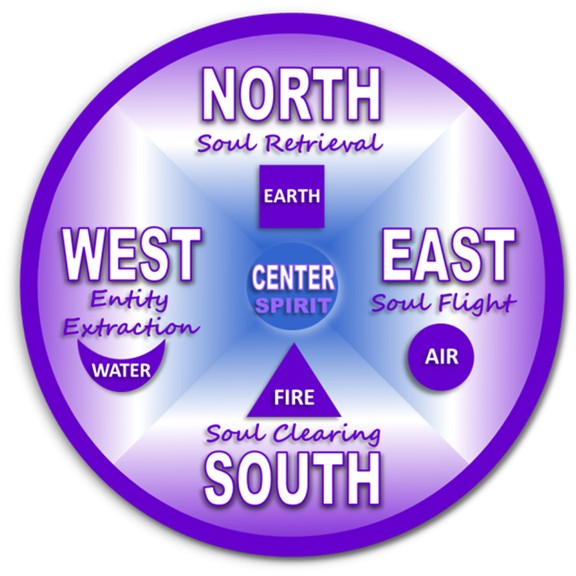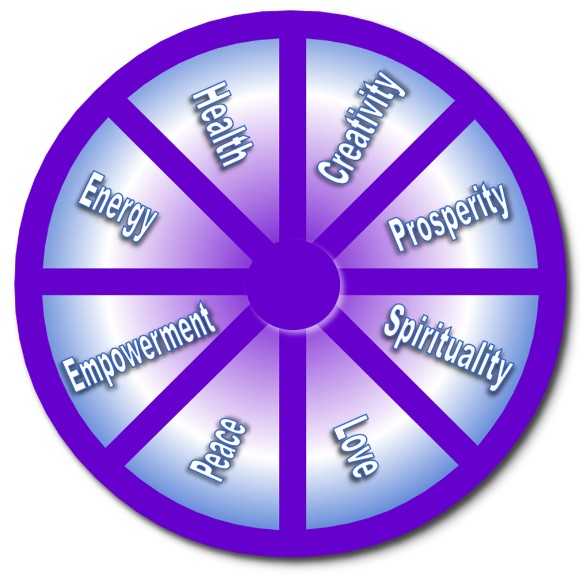 MYSTERY SCHOOLS
A mystery school is a university for the soul, a school for the study of spiritual concepts from various sources. Many of the subjects taught in a mystery school are esoteric because they have not been shared in Western mainstream schooling. And the mystery schools were named as such because members were sworn to secrecy about the rites and inner teachings of the schools.
A mystery school is not a religion but a place of study and practice. Mystery school is not about dogma or central authority figures. Each student is encouraged to be self-referencing, i.e. sourcing from their higher self and their personal spirit guides.
One of mystery schools' primary duties is to serve the Light and keep the ancient knowledge alive. Because of the massive shifts in energy occurring on Earth today and the critical need to raise the consciousness of the planets' inhabitants, mystery schools are releasing the ancient teachings for first time to the public.
MEDICINE WHEELS
The curriculum of Soul School is based on the structure of the medicine wheel. The Medicine Wheel originated with the North American indigenous tribes who called it also a Medicine Hoop. Ancient indigenous medicine wheels are circles of stone found in nature found predominantly in the northwest US and western Canada.
The original purpose of the Medicine Wheel is obscure but theories propose they were used for healing, spiritual rituals, prayer, meditation, and as physical connection points to the Spirit World. Today, the Medicine Wheel is used to provide a foundation for many different cosmologies. Indeed, any concept can easily be applied to this circular model. The most common is the use of the cardinal directions.
The Medicine Wheel is a powerful ceremonial tool and the basis for teaching and learning. It supports the concept that all things are interrelated. Medicine refers to anything that promotes goodness or healing. Common medicine can include plants, healing techniques, teachings, and spirituality.
The round aspect of the wheel makes it a natural symbol of the circle of life. Life mirrors the cycling of the seasons, the daily sun rising, and the phases of the moon. Circular living is the continuous cycle of life: birth, death, and rebirth.
The medicine wheel is a journey of self-empowerment. We begin our journey in the South where we release the stories and patterns that no longer serve us. We learn to step out of victim hood. In the West we clear our karmic and ancestral pathways, healing our past and future. We learn to use our power in positive ways. In the North we become self-referencing. We retrieve lost soul parts that are reintegrated for wholeness. In the East we experience soul flight and connection to the stars. We learn to live fully present in right relationship to ourselves and to others. We become the creator of our Universe.
"When you begin to feel you are a spiritual being which, in fact, you are, you begin to activate the medicine wheel in your life."
-Tony Ten Fingers, Wanbli Nata'u, Oglala Lakota
THE CURRICULUM
Soul School draws from different modalities including Energy Medicine, Transpersonal Shamanism, Indigenous Spirituality, Ceremonial Crafts, and Universal Metaphysics. Soul School is available live (in person) or as a personal mentoring service over Skype or Zoom. The live version consists of 4 basic directions and 13 full class days. After completion of the first 4 directions, a 5th direction is available for advanced work. The agenda for the online mentoring program is customized to each individual's personal needs.
Soul School offers a soup-to-nuts approach to healing body, mind, heart, and spirit, with the goal of fully integrating the physical body with the energetic body in the present life, past lives, and between lives. Soul School teaches you healing techniques that you can use with family, friends, and clients.
The Soul School program is a smorgasbord of spiritual concepts where various flavors can be sampled. Spiritual awareness is enhanced through learning rituals and simple ceremonies that can be performed each day or for special occasions. Soul School will inspire your soul with these exciting offerings:
Part 1: SOUTH - Release from Victimhood: Soul Restoration & Rejuvenation

Introduction to Mystery Schools, Shamanism & the Medicine Wheel


Smudging


Opening & Closing Sacred Space


Shamanic Journeys: The 3 Worlds, OR & NOR


Power Animal Retrieval


Shamanic Tools: Drum & Rattle


Using Pendulums


Soul Clearing Techniques


The Mesa (Medicine Bundle) & Khuyas (Sacred Energy Stones)


Ways of Believing, Perceiving, & Projecting


Soul Painting


The Q'ero, Inka Archetypes, & Glossary


Energy Medicine & Shamanic Energy Medicine


Energy & Spiritual Dis-Functions / Shamanic Solutions


Grounding, Protection, & Running Energy


Chakras & Auras – Repairing & Healing


Muscle Testing


Despacho Ceremony
Part 2: WEST - Self-Empowerment: Soul Remembering & Extractions

Cutting Cords


Two Spirits & Gender Energy Quotient


Entities & Protection


Energy Extractions


Soul Stages & Levels


Tracking with Archetypes
Part 3: NORTH - Self-Referencing & Self-Sourcing: Soul Retrieval, Soul Theft, & Soul Release

Soul Retrieval


Fire Ceremony


Structural Clearing & Blessing


Skeleton Dance


Magical Names


Passing Power through Power Songs


Finding Your Itu & Paqarina (Nature Spirits)
Part 4: EAST - Sourcing from Spirit: Flying Shamans & Soul Flight

Mesa Maintenance: Changing Out Stones & Feeding the Mesa


Stars, Star Races, & Starseeds


Lightworkers & Light Beings


Crystal Gridding


Ethical & Legal Issues for Shamanic Practitioners


Spiritual Bypass & Spiritual Arrogance


Psychopomp Work: Eulogy & Soul Flight


Reincarnation & Journey to the Afterlife


Apu Calling and Energy Field Clearing


Meridian Tapping


Mesa Divination


Mesa Manifestation
Part 5: CENTER – Advanced Studies: Soul Linking

Energy Movement Tools


Chumpi Stones


Chakana Cosmology


Chakana Oracle Divination


Soul Relationships & Anatomy of the Soul


Advanced Energy Exercises


Advanced Energy Medicine Techniques


Anointing & Blessing


Life Numbers
Also the following can be included in your curriculum: making spirit crafts and receiving energetic rites (face-to-face sessions only). Participants create a sacred energy bundle, receive comprehensive handouts, and homework assignments. Participants that complete the series of sessions will receive a Certificate of Completion for Shamanic Energy Medicine.
Length: Face to Face Training: Basic Soul School: 13 days Advanced Soul School: 3 days.
Online Training: Approximate 2 hours sessions, number of sessions to be determined by the pace of the participants.
Cost: Face to Face Training: $125 per day.
Online Training: $50 per session.
Reasons that you might want to take this training are:

To find and/or activate your gifts


To develop a personal spiritual practice


To experience a personal growth program


To use healing techniques to augment your current profession


To learn healing techniques to use with self, family, friends, and clients


To bust through blocks that have been holding you back from realizing your dreams
Create long-term transformations by giving yourself a soul make-over in Soul School: A Shamanic Mystery School.
"If I am not for myself who is for me?
And being for my own self, what am 'I'?
And if not now, when?"
-Hillel

View Short Video about Soul School


REQUIRED COURSE READING:
Linda Backman – Bringing Your Soul to Light
Coleen Deatsman – The Hollow Bone
Michael Harner - The Way of the Shaman
Alberto Villoldo - Shaman, Healer, Sage
HIGHLY RECOMMENDED READING & REFERENCE BOOKS:
Cyndi Dale – The Subtle Body & The Subtle Body Practice Manual
Donna Eden – Energy Medicine & The Energy Medicine Kit
Stephen D Farmer – Animal Spirit Guides
John Friedlander & Gloria Hemsher - Basic Psychic Development
Sandra Ingerman & Hank Wesselman – Awakening to the Spirit World
Colin Tipping – Radical Forgiveness
Joan Parisi Wilcox - Masters of the Living Energy